State Representative Norine Hammond (R-Macomb) welcomed Jackie Thompson to Springfield on Tuesday for a brunch that honored the contributions of Emerging Women Leaders from throughout the state.
"Jackie Thompson is an accomplished leader who has spent decades selflessly giving back to Macomb and Western Illinois University," Rep. Hammond said. "I was proud to have her as my special guest for the Emerging Women Leaders brunch in our capital city and to recognize her many contributions to our local community. Jackie embodies our shared values of hard work, commitment, and generosity and I thank her for her many years of dedicated service."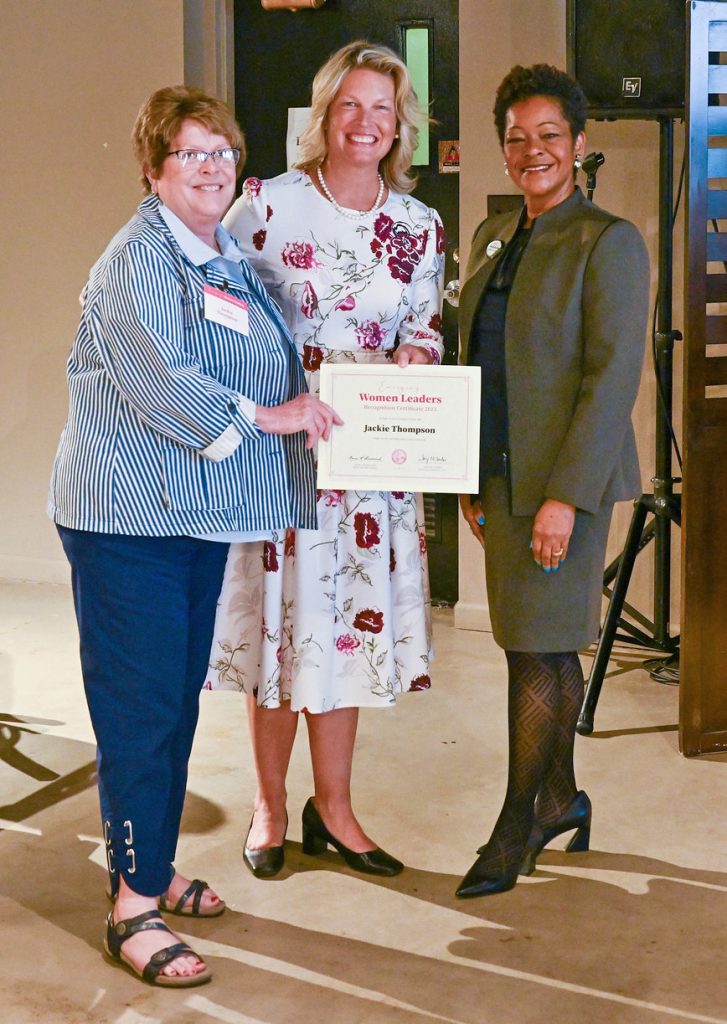 Some of the highlights of the 2023 Emerging Women Leaders brunch included:
A keynote address by Illinois Supreme Court Justice Lisa Holder White
Recognition of Emerging Women Leaders from across the state of Illinois
A listening session with House Republican Leader Tony McCombie and Lt. Governor Juliana Stratton
Leader McCombie recognized the group of women leaders on the floor of the Illinois House of Representatives during Tuesday's session
Tour of the Capitol Building with Andrea Aggertt, Architect of the Illinois State Capitol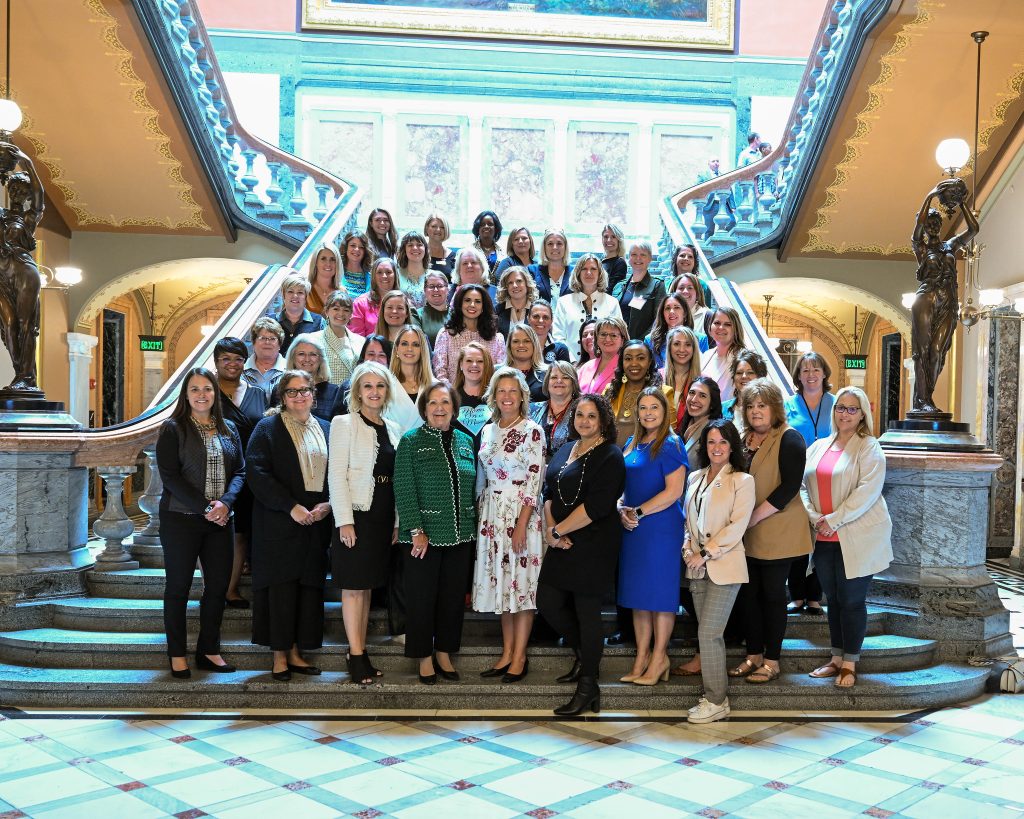 Emeritus Vice President for Administrative Services Jackie Speer Thompson's relationship with Western Illinois University spans nearly six decades, and her commitment to her alma mater both professionally and personally has never wavered. What began with her growing up in the small town of Table Grove, just outside of Macomb, and earning her bachelor's degree in 1985 and her master's degree in 1994 from WIU while working full-time for the University, eventually led to her retirement in 2011 after 41 years of service to WIU.
Thompson's professional accomplishments and those in support of WIU are remarkable. Over those 41 years, she supported many areas of campus. She funded and fully endowed the Jackie and Dave Thompson Scholarship through payroll deduction for a VIT High School graduate, and together she and her husband Dave, a 1972 WIU graduate and Alumni Achievement Award recipient, funded an additional scholarship for a Macomb High School graduate with preference to a student with a parent who serves or has served in the military (committed by Dave at her retirement in honor of her service to Western); fully funded the WIU Wellness Program; were sponsors of the 2015 Rocky on Parade public art project on the WIU campus and in Macomb; helped sponsor and participated in the Fallen Soldiers 5k run and they support Colonel Rock III—Western's official mascot. Most recently, they made a major commitment to fund the creation of a life-size statue of legendary war hero and long-time WIU coach and athletic director Ray "Rock" Hanson to be placed on the Macomb campus. On an annual basis, they continue to support several other scholarships, athletics, the Alumni Association, the Performing Arts Society and many more.
Thompson received Western Illinois University's Alumni Achievement Award, Outstanding Community Service Award, Affirmative Action Director's Award and McDonough County United Way's Isaac and Ethel Leighty Award.