State Senator Neil Anderson (R-Andalusia) and Representative Norine Hammond (R-Macomb) teamed up with Meridian Illinois and the Salvation Army in Canton, alongside Canton Mayor Ken McDowell to distribute 100 ham/turkeys ahead of the Thanksgiving holiday.
"We have found great success through this partnership with Meridian in our annual turkey drive," said Senator Anderson. "It's great to get out in the community and give back to our residents during the holidays especially to those who greatly need a helping hand."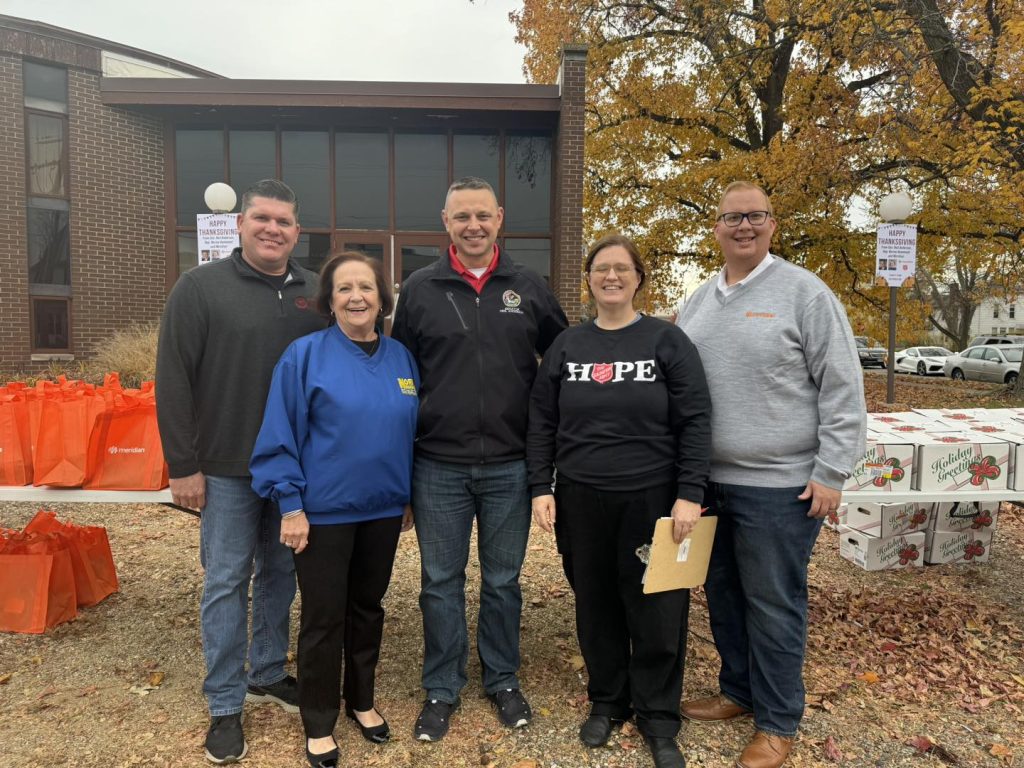 This year's distribution event took place Thursday, November 16 at the Salvation Army 360 Life Center in Canton. Recipients of this year's distribution event were organized through the Salvation Army.
"So many Illinois citizens struggle to meet the needs of their families. It is an honor to join together with Meridian and the Salvation Army to give these families a much needed turkey or ham for their Thanksgiving meal," said Rep. Hammond.
The free ham and turkey giveaways are a statewide initiative by Meridian Illinois Managed Care Plans leading up to the week of Thanksgiving.
About Meridian Health Plan of Illinois, Inc.      
Meridian Health Plan of Illinois, Inc. and its family of health plans provide government-sponsored managed care services to families, children, seniors, and individuals with complex medical needs. This includes Meridian's Medicaid and Medicare-Medicaid plans, and YouthCare HealthChoice Illinois. Meridian connects members to care and offers comprehensive services to support lifelong health and wellness. Meridian is a wholly owned subsidiary of Centene Corporation, a leading healthcare enterprise committed to helping people live healthier lives. Learn more at ILmeridian.com.